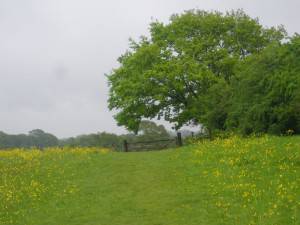 "9 rites of initiation to become a person of wisdom and power".
Anam Gra is Gaelic for Soul Love. Both Anam Gra and Munay-Ki give 9 rites of initiation to become a person of wisdom and power, and to accept the stewardship for all creation. These rites derive from the great shamanic initiations brought from the Hindus Valley by the medicine men and women of Siberia who crossed the Baring straits to the rest of the world some 30,000 years ago. These courageous travellers were The Laika, the Earth Guardians of old.
When you come to the path of the Earth Guardians you will find yourself in the company of these ancient ones – luminous beings who will add their power and vision to yours, dreaming the future of the planet into being one of harmony and grace, with respect for every living thing.
The nine rites are:
Foundation rites:
The Way of the Spiral – five energetic bands awakened in your luminous energy field to protect and transform negative energy into positive.

The Way of the Healer – healing past wounds from this and previous lifetimes, wounds of our ancestors and enhancing the healing power in your hands.

The Way of Tranquility – seven archetypes are reawakened in the chakras. They are the Universal organising principles, creating balance and allowing your chakras to glow with their original light as you acquire a rainbow body, shedding the past as the serpent sheds her skin.

The Way of the Visionary– awakening the "inner seer" to perceive the invisible world of energy and spirit.

Empowerment rites
The rite of Solar Radiance – calling upon the guardians of ancient stone altars such as Machu Picchu and Stonehenge to heal the inner feminine.

The rite of Lunar Radiance – connecting with the ancient medicine men and women to heal the inner masculine.

The rite of Earthly Radiance – connecting with a lineage of ascended luminous beings to bring harmony and balance to any situation.

The rite of Stellar Radiance– anchors you safely to the present time after the great change the Mayans predicted would occur after 2012.

The rite of Universal Radiance Flying wing to wing with Great Spirit to be co-creator of your own destiny.
Costs: The rites are free. £45 per hour for time and support. An energetic exchange is welcomed.
"I had heard of Munay-Ki, and was unsure about it until I met Susan Hall. I knew I didn't want to receive the rites from anyone else." Kate – Brighton
"The Munay-Ki rites were given in a caring, protective environment. They are truly life-changing. Thank you so much, Sue." Paul – Eastbourne